Where to Start Suggestions for SE Practitioners by Twig
Structure your sessions for success so you and your SE clients can work together rather than at cross purposes.
"This is a must see for all beginning SEP's in private practice.

It adds structure and focus on how to begin your work with clients!" – Jan Bergstrom

A Positive Deviancy Approach to Structuring SE Sessions for Success
Have you noticed that some SE sessions "stall out" while others seem to "work like magic"?
What's the difference?
More importantly, how do we get all of our sessions to move in the right direction? After participating in over 100 SE training segments and consulting with SEP's on 5 continents I've sat down to make a translation between the information that is in the official training and what is needed to consistently make sessions in our offices move forward.
This presentation and collection of resources offers that translation and will describe my best suggestions for a practicable protocol that will help you determine Where to Start and How to Proceed with each client that you meet.
What's Included in the Where to Start Project
The core of this study is a 3-hour presentation broken into 2 parts.
Part 1 (1hr 27min) is dedicated to identifying over a dozen traits that make a critical difference in helping SE sessions move forward. 
These include things like: sufficient investment, curiosity, client participation, desire for change, adequate regard for the practitioner, and so forth. (More elements from this list can be heard in episode 67 of Twig's SE Reflections Podcast.)
If some of these things are missing, insufficiently cultivated or out of balance they're going to secretly inhibit your potential for success when you ask classic SE questions like "How do you feel that in your body?"
Sessions that "work like magic" have these necessary elements. In this section, I'll point out what these things are, why they're important and provide solid suggestions on how to cultivate them when they're absent or maximize their value when they're present.
Part 2 (1hr 25min) moves through a step-by-step review of one possible protocol for new SE clients. 
Over the years I've taken to a protocol that is matched to the "trauma / resiliency spectrum" of the new client I'm meeting with.
Actually, I think of it more as matched to the Successful SE Session Spectrum, but regardless, that matching is necessary so you treat clients appropriately to their place on the trauma spectrum and relative capacity for engaging SE sessions to help make those sessions successful.
Eventually, my sessions, and hopefully yours, are as "organic" as can be but they can also be consistently successful when we proceed toward that organic unfolding in a stepwise process that establishes various necessary conditions and capacities before asking our clients to do things they've not yet done before.
For example, it's pointless to ask people to be curious about their internal experience, which is very likely uncomfortable, until they're in a curious state in general. It's the same for asking people to participate with involuntary pendulation until that pendulum is actually going to swing and not get stuck in one vortex or the other.
This 10-session protocol series identifies and addresses the various needs along the way toward open organic sessions designed to renegotiate and complete the arrested autonomic stress response.
In this section, I'll lay those needs out step by step and assess along the way "Are we ready for the next step?"
If so, let's go to what happens next. If not, let's get this right first before moving on.
This series is my best attempt to help you structure your sessions for success.
Additional Material: 
"As usual, Twig's thorough coverage of the material and accessible presentation style builds upon the skills I learned in the trainings. Being able to review the information in a different format to the formal training is invaluable. I get so much more from the training modules, and I feel confident putting my professional development in Twig's safe hands." -Raquel Dubois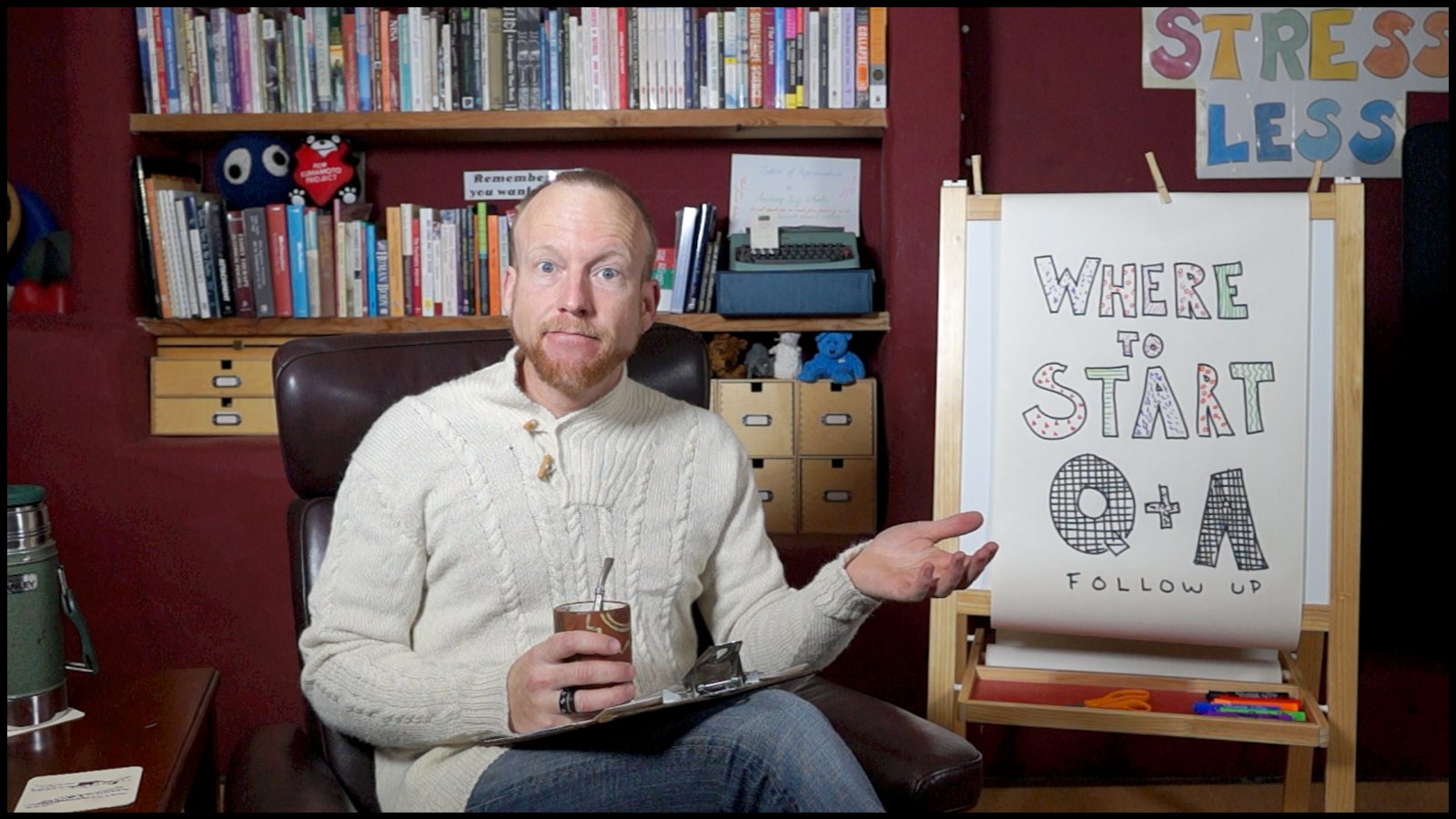 How to make a Super-Helpful-SE-Workshop
It takes a few steps and several years, first:
Make a detailed study of what happens when SE sessions "go right."
Identify the common traits in these sessions.
Compare these to an equally thorough study of what happens when sessions "go bad."
Name the necessary and sufficient conditions needed for every session to be successful.
Then place those conditions into a step-by-step protocol that will allow SE People to:
Consistently assess where a client is at and what they need next.
Recognize which of the necessary conditions are present and which are absent.
Structure the course of therapy to utilize what is available and cultivate what is missing.
Draw upon the vast array of experiments, exercises and interventions learned during the official SE training
All the while anticipating the basic needs and expectations of the completion of the autonomic stress response and reverse engineer the session series to facilitate truncated stress response completion.
Finally present this workshop a few times, get awesome feedback from participants and respond accordingly.
That's how this was done. The hope is that it will be helpful to you and ultimately your clients.
A positive deviancy approach
Positive Deviancy [
wiki
] is a social change model whereby we look for what successful members in a community are doing differently than those who display less successful strategies for responding to similar challenges. We then seek ways to encourage the less successful community members to utilize the more successful strategies. The concept is entirely compatible with Somatic Experiencing and can help us get a handle on why some clients are able to "participate" with SE style therapy with more ease and success than others and how we can help facilitate this kind of success in even the most challenging sessions.